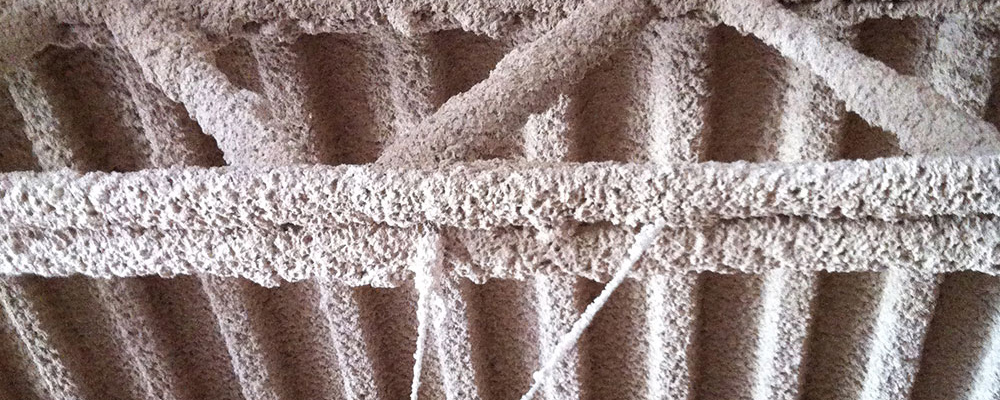 Benefits
The benefits of Atlas' fireproofing/firestopping applications is time and damage prevention. Our applications involve the spraying of various products onto construction materials to improve resistance to fire while decreasing chances of weakening, burning or melting under extreme heat. We apply fireproofing/firestopping materials directly to steel beams, roof and floor assemblies, columns, concrete services, and joists in both industrial and commercial environments. We can determine exactly the right amount of spray-on fireproofing needed, depending on the weight, size and type of structure to which it will be applied.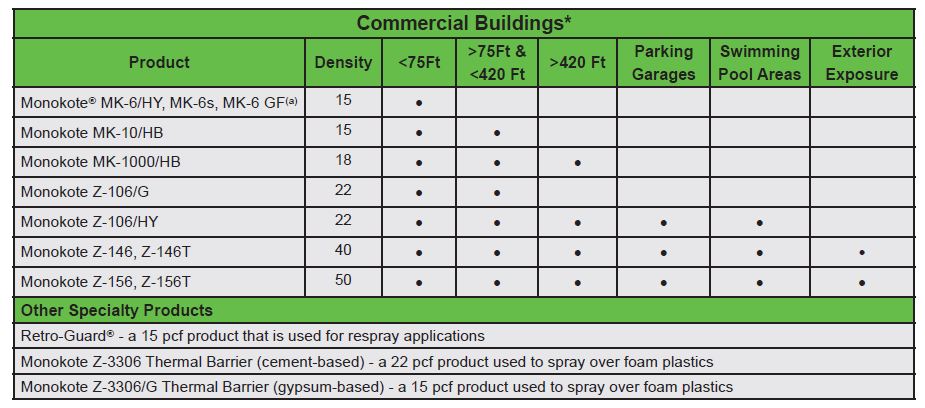 Monokote Fireproofing
Monokote cementitious fireproofing offers many significant advantages to the archetect, owner, applicator and building occupant. These include:
Proven in-place performance
Low in-place cost
Fast, efficient application
UL fire tested and factory inspected
Building Code compliant (ICBO, SBCCI, BOCA, ICC)
What is it?
Monokote Fireproofing is a cementitious spray-applied material, was developed by Grace Construction Products to provide high fire resistance with fast, reliable application and low in-place cost. Monokote is easily spray-applied directly to steel, concrete and other substrates requiring fire protection. It is a single component, mill-mixed plaster which requires only the addition of water on the job site to form a consistent, pumpable slurry.